Dr. Shahida Jamil Afridi is a very competent doctor who offers a number of services such as Maternal Care, Obesity Management, Normal Delivery, Endometeriosus, Antenatal Checkup, Gynaecological Surgeries, Cesarean (C-Section), Obstetrical Ultrasound and Vaginal Infections (Luecorrhea) etc.
For Emergencies: Call
0302 7488889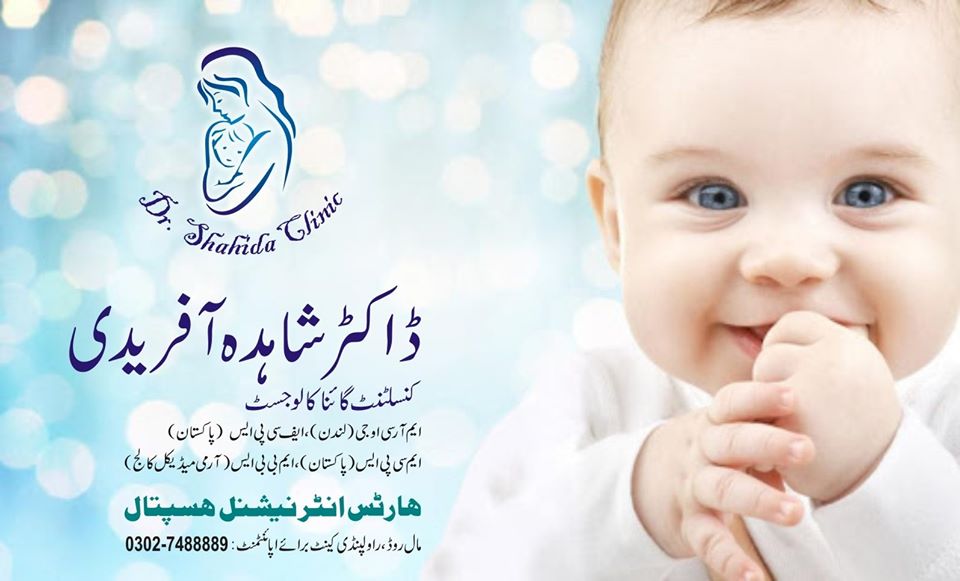 Colposcopy
A Colposcopy procedure room with the latest machine for cervical cancer screenings
Obesity Management,
Cesarean section
Normal vaginal delivery
Instrumental delivery
Post-delivery physiotherapy service
Prenatal (before and during pregnancy) Care:
Comprehensive antenatal care and classes
24 x 7 Emergency services for women
Obstetric and Maternity services
Childbirth and baby care education
Breastfeeding education
Delivery at one of four Childbirth Centers
gynecologists and nurse midwives
Breast cancer
Cervical cancer
Endometriosis
ADOLESCENT GYNECOLOGY
Our goal is to provide compassionate, comprehensive, quality healthcare to girls
Cesarean (C-Section)
cesarean delivery — also known as a C-section or cesarean section — is the surgical delivery of a baby.
Obstetrical Ultrasound
Obstetric ultrasound uses sound waves to produce pictures of a baby (embryo or fetus) within a pregnant woman,

Better Health Care is Our Mission
24/7 service. Same Day Appointments are Available.
drshahidaclinic@gmail.com
Hearts International Hospital, The Mall - Near PC Hotel (0.69 km) Rawalpindi Cantonment, Pakistan